One would presume that this name was in direct reference to the fact that this compilation is made up of tracks created by amazing artists that many people will simply never have heard of before. Minus Controller 7 (of recent "Get Ready For The Young Folks" 7″ fame) I honestly had never heard of anyone featured on this release before.
The Secret Life Of Sound presents Invisible Superstars Volume 001. The Secret Life Of Sound is a record label owned by Rob Seeman and … [read more]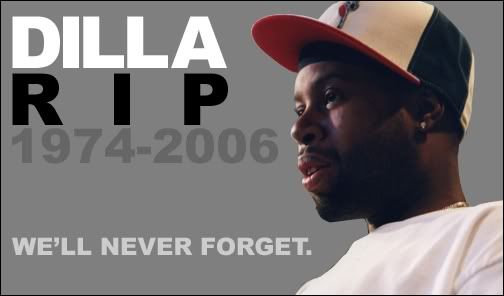 James Yancey would have been 34 years of age Thursday just gone. That is no age. But as someone once said "when your chips are up… your chips are up" and James left this crazy casino of a world two years ago tomorrow (Sunday). Jay Dee was an incredible talent and a hugely respected artist amongst his peers, taken from us prematurely, leaving a legacy that has gone from strength to strength.
Each Dilla fan jumped on the Yancey-Express at different stations along his musical … [read more]
Sounds dramatic, doesn't it? But relax, the only thing that is threatened with destruction is the ignorant belief that jazz music is dead. Jazz music isn't dead, my friend – jazz music is alive and Ben Lamdin is here to testify. Who is Ben Lamdin?! He is Nostalgia 77, front-man of the Nostalgia 77 Octet and producer of the new Octet LP Weapons Of Jazz Destruction, out now on Tru Thoughts! That's who!
Weapons Of Jazz Destruction dropped towards the end of November … [read more]