Chrome Vids for Chrome Kids
You may, or may not, have copped the new Stones Throw CD/DVD Chrome Children – if you haven't yet, it is worth getting for sure. On the CD side of things it reminds me of those Ninja Tune Zentertainment CDs that come out around once a year. They serve as a taster of what is going on within their label and often suck people in by offering tracks that are as yet unreleased. Well, Chrome Children is no different and offered up unheard Madvillain and a host of other rare or unreleased tracks – there's a total of 19 tracks on the CD and the DVD contains footage from live performances in Austin, Texas.
However, the good fellow Shin~Shin linked me up to the Adult Swim website where they are hosting a video they created for a track that is on the Chrome Children CD by J Dilla called Nothing Like This. The track is unmistakeably Dilla and the video they've created for it is so fresh and creative. It features some bizarre aqua-alien creature in the search for love, and basically shows the tale of how one door closes… another opens. Check it out for yourself at the Adult Swim website.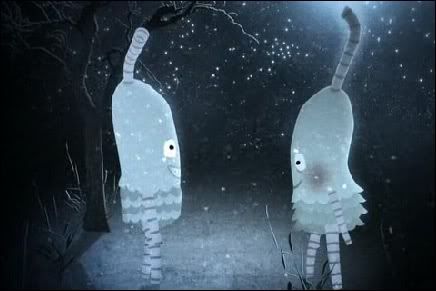 As you will notice on that webpage, there are two more videos to tracks on the Chrome Children CD to come; one for Take It Back by Madlib, and one for Monkey Suite by Madvillain – cant wait to see those!If you like that Dilla track to the video above, give it a proper listen here…

J Dilla – Nothing Like This
>> download track
>> buy album @ Amazon US
/ Amazon UK

This download link will expire on 27th October.
As a side note, sorry for the lack of posts this week, STILL on the job hunt! But that will be resolved soon with any luck. Also, hope you like the new look >>just like music? Thought I'd try something different!
Useful links: