I've Been Tru Thinking
If you read my "Best of 2006″ blog entry, you may have noticed the label Tru Thoughts pop up more than a few times. If you don't know who Tru Thoughts are, have a quiet little sob to yourself for being so out of touch, and then read on.
Dry your eyes, it's time for a fat slice of factuality…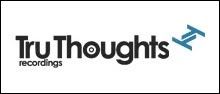 Tru Thoughts is an independent record label out of Brighton, England, founded in 1999 by Robert Luis. They specialise (for want of a better word) in the more funky, jazzy, electronic, breaks, hip-hop areas of the musical spectrum. Some of their earliest releases include Bonobo's Animal Magic and Quantic's The 5th Exotic. Anyway, I'm hoping you know most of this already, so fast forward to now and the label is as strong as ever – was the best label of 2006, as far as I'm concerned.
2006 came to a close and was proof, in the medium of calendar, as a very successful period of time for the label. TM Juke dropped his much acclaimed second album Forward, Nostalgia 77 Octet won Jazz Album Of The Year at the Gilles Peterson Worldwide awards, the legendary Spanky Wilson made an appearance with The Quantic Soul Orchestra, and Alice Russell gave us a nice little remix album – a mere handful of memories out of plenty. But this is 2007 and time waits for no-one! No better way to kick off a new year then with a compilation showcasing just what's going on, Tru Thoughts (and a little bit of Zebra Traffic) presents Shapes 07:01.
Shapes 07:01 is culmination of the current talent on both Tru Thoughts and its sister hip-hop label Zebra Traffic, it is due for general release on 2nd April. When this one turned up on the doorstep I was like a kid tearing through the wrapping paper of a Birthday present! This is the tracklisting…
1. Alice Russell – Hurry On Now (Boub Remix)
2. Spengler – Good Things
3. Freddie Cruger – Pushing On Feat. Linn
4. Up Hygh – Compatible
5. TM Juke – Skin (Remix) Feat. Rup
6. Quantic – Politick Society Feat. Noelle (Quantic Remix)
7. Jumbonics – Last Nite
8. Spanky Wilson & The Quantic Soul Orchestra – Waiting For Your Touch (Instrumental)
9. Nostalgia 77 – Wildflower
10. Lanu – Dis-information (12″ Mix)
11. The Bamboos – Happy
12. Me & You – Ze Zam
13. The Quantic Soul Orchestra – Paintings & Journeys
14. Diesler feat. Carla Alexandar – Into The Woods
15. Rup – Step
16. Dirty Diggers feat. Fourteen Corners – It'll Be Ok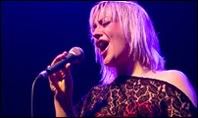 It kicks off with the Boub remix of Hurry On Now by the ever impressive Alice Russell. The notes on this track basically state that this remix turned up at Tru Thoughts HQ and they liked it so much they released it! Essentially this is a sort of dub/reggae slant on the original – it works beautifully and never gets tired. You may have heard this on Under The Munka Moon II, I think I listen to this version more than the original! Next up is Spengler with Good Things. I'd say I know Tru Thoughts pretty well, but I actually wasn't familiar with Spengler until hearing this track. Still, that's what compilations like this are for right? Discovering new things you may have over looked or just never heard of. This track is really soulful. Has that whole start-stop head nodding groove thing going on. It's really smooth. The guitar, subtle keys and on-key dual vocals work a treat.
Freddie Cruger (AKA Red Astaire) is up next with the track Pushing On featuring Linn. The Swedish reggae/hip-hop maestro is a relative new comer to the Tru Thoughts stable, but is already asserting himself with style. I love this track. The beats are chilled but carry a certain level of funk to keep the groove moving – the samples are precisely placed and Linn's vocal is silky. Pretty addictive stuff by all accounts. Up Hygh are the other act I wasn't exactly familiar with until listening to this album, but their track Compatible had me intrigued. It's a strange style of hip-hop that makes you stop in your tracks, contemplate if it 'works', then conclude that actually, yes, it is pretty damn heavy! It's a laid back affair with heavy, heavy beats, clever rhymes and a hard chorus… "Me…and you………we're not compatible!……..What was I thinking?!". Give this the time it deserves, it'll grab you at some point.
Man of the moment TM Juke presents a remix of Skin featuring the hottest Rupert since the bear. Rup first hit us hard with his cypher on Wilderness Kids from Juke's first album a couple of years back. But on the cusp of his own debut album release, here he is adding his unique vocal wizardry to this Juke banger. I actually asked Rup bout the lyrics for this track and he had this to say "The lyrics are about humanity, truth and having a drunken dance with a member of the opposite sex or whatever you happen to be into. It's all about that Skin!". Well there you go, straight from the horses mouth. It's a tight track anyway from TM Juke, with ragga style beats and arrangement, you wont be able to sit still, but with one of UK hip-hop's hottest talents on the mic, it just adds an extra pinch of flavour – more on Rup later in this feature, but for now give this track a listen…
TM Juke – Skin (Remix) Feat. Rup
>> download track (YSI)
>> buy Shapes 07:01 @ EtchShop (out in April)
This download link will expire on 10th March.
Quantic is up next with his samba'esque Politik Society featuring Noelle on the vocals. This has bundles of rhythm and energy, as can probably be expected. A tight melody and structure from Quantic, with an exquisite vocal delivery from Noelle – this is, frankly, infectious! You heard of Jumbonics? You have now! They give it to us a straight with a fierce funk cover of Last Nite, originally by The Strokes. This track is being rinsed by plenty of people right now, and I'm one of them! If by some freak chance you've ever wondered what a funk cover of Last Nite might sound like, quit your wondering and check it out – I picked up the 7″ vinyl a few weeks back, it's top stuff indeed.
60s soul singing legend Spanky Wilson teamed up last year with none other than Quantic to release a full LP, and what we have here is an instrumental version of one of the tracks; Waiting For Your Touch. It's a funky affair to be sure. Mean brass stabs, a consistent funk beat and some eerie strings. I bet it would sound great live, goes without saying really. Nostalgia 77 serves us up a jazzy number with Wildflower. A tribal sounding deep jazz track with soulful female vocals, this is real nice. Just another example as to why Nostalgia 77 has picked up so many accolades of late.
Lanu of The Bamboos has released some solo stuff and shares with us the 12″ mix of Dis-information. This is a real loungey nu-soul track with plenty of funk added for good measure. A total summers day kind of track – it's chilled, but has attitude. And straight after that is The Bamboos track Happy. Happy indeed, sounds like it has been taken straight off the soundtrack of a blaxploitation film. It's a killer track for sure – plenty of brass, keys, and a heavy bassline – a funky excursion into the world of this Australian funk band. Check out their album Step Up for more of the same.
Ze Zam is credited as being by Me & You, which is actually Alex Cowan (TM Juke) and Robert Luis (Tru Thoughts head-honcho). This track bizarrely blends samba/bangra/breaks to create what you can only really describe as some sort of avantgarde floor-filler. It's a rhythm filled and effects drenched electro banger. It speaks pure energy and will leave you
wondering what else these fellas have instore for us! The Quantic Soul Orchestra then give us a taste of their latest brew with Paintings & Journeys. I always find one constant thing with any track remotely involving Quantic is the bass. Emphasis always seems to be on the bass – which is cool in my book, and this track is no exception. But there are plenty more layers to this fantastic composition. The strings are a beautiful touch and work well with the other orchestral elements, namely; guitar, drums, and other organic parts of the percussion.
Northern lad Diesler presents the latin groove Into The Woods, featuring Carla Alexandar. This is a tight production, a downtempo latin creation with Carla killing it on the vocals. I cant understand a word of it, but that doesn't matter, it sounds good. Remember Rup from earlier? Well this is his track Step. The intro reminds me a bit of the tracks on Lewis Parker's It's All Happening Now, sort of dark yet chilled. Then in comes Rup, armed with the intelligent flow I know him so well for. This track is wicked. He serves it up with honesty and maintains relevance throughout. Too many emcees these days seem content with simply rhyming any old crap, but Rup proves it is still possible to create well thought out and clever rhymes and deliver them in a creative and sonically sound manner. His debut LP, Rup On Zebra, drops round about now, get it seen to.
The last track on the compilation is by Zebra Traffic's Dirty Diggers with It'll Be Ok featuring Fourteen Corners. The Diggers have dared to mess with what some people see as a grey area; hip-hop with rapping AND singing. It's ok, stop it with the cringing… it works… this time. Cast your prejudice to one side and give it a thorough listen. The track is solid. Real smooth beats and samples and flowing rhymes from Young Max & Pat Stash.
Tru Thoughts also recently relaunched their website, so make sure you give that a visit… http://www.tru-thoughts.co.uk …it features all the latest news etc… and they even have a forum, very fancy! One other cool thing is the creation of a new Tru Thoughts podcast by Robert Luis. You can find the feed URL in the sidebar of this blog and also on the Tru Thoughts website – it's definitely a good way to hear what the label is up to music wise.
Useful links: