Long Players
LPs, albums, whatever, we get the picture. More and more come out every week and there are no signs of this growth slowing down. I wonder when and where it will all end? As it is record shops simply don't have the space to stock all of these new releases – if you've got a new album coming out, I hope you have a good marketing team behind your release. Anyway, with my bionic eagle-eye vision for new music, most the hawt stuff falls under my radar, so I just want to give a quick rundown on new (and relatively new) releases.
Patrick Watson – Close To Paradise (Secret City Records)

The reason ignorant bastards said the latest Cinematic Orchestra album sounded like Coldplay. If only those people had stopped to realise that even if parts of that album did indeed sound remotely like Coldplay, it would have been Coldplay at the top of their freakin' game! Patrick Watson is an immense vocalist. I've not experienced anything as good in this ilk since the debut release from Damien Rice, only imagine this under a more adventurous pop guise ala Gotye perhaps. Strictly speaking this was originally released about a year ago, but I wont let that get in the way of a good review! It's 13 tracks of indie-folk goodness, chock full of haunting vocals and beautiful music. There is something pretty indescribable about the atmosphere created by this album, you really need to hear it to fully understand.
Patrick Watson – Luscious Life
>> download track
>> buy Close To Paradise @ Amazon.com
This download link will expire on 28th October.
The Heliocentrics – Out There (Now Again)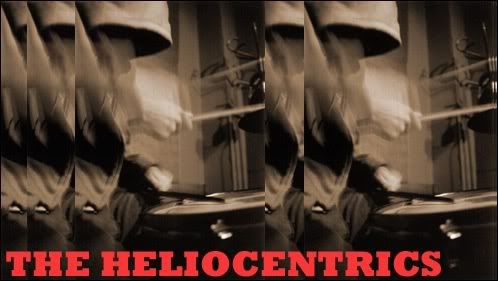 A UK funk collective signed to the Stones Throw imprint Now-Again. That first sentence alone should be enough, but I'm never shy of a few words, so have some more… This stuff is heavy! These dudes backed Shadow on one of the only decent tracks on his latest album, that track was This Time. Madlib loves them, Egon loves them, Peanut Butter Wolf loves them – and not for no reason either. Their blend of psychedelic, dark melodies to the funkiest hip-hop'esque beats is just sublime. Guilty Simpson also lends a cypher or two on the 12″ release of Before I Die, so try to catch that while you can.
The Heliocentrics – Distant Star
>> download track
>> buy Out There @ Amazon.com
This download link will expire on 28th October.
Ohmega Watts – Watts Happening (Ubiquity Records)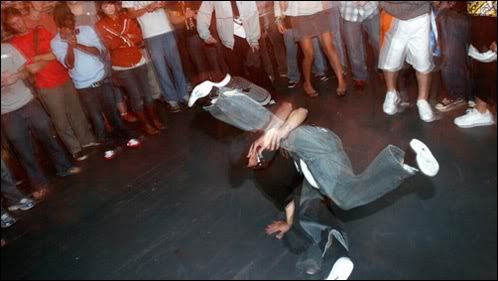 Fresh from guest appearances on the latest Bamboos album and also from last year's The Find album, Ohmega Watts is back! The first album had on point rhymes and flowed nicely, but this follow up stings hard! It is brimming with raw energy and I would say is actually better than his previous material. The beats are tight and the mic action is strong, this is one for all the real hip-hop heads. Flying that Ubiquity flag nice and high, Ohmega Watts wins again.
Ohmega Watts – Eyes and Ears
>> download track
>> buy Watts Happening @ Amazon.com
This download link will expire on 28th October.
Me&You – Floating Heavy (Tru Thoughts)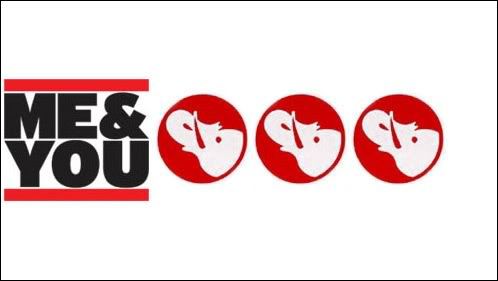 One of the albums of the year right here! Rob Luis and TM Juke of Tru Thoughts send an eclectic storm of creation right in your direction with Floating Heavy. Designed to blast the dancefloor in an authentic Tru Thoughts manner, heavy things done go on in Brighton this year! The jazzy cover of Roni Size's Brown Paper Bag is pure class, whilst the blend of 1950s early Lord Kitchener style calypso/ska and high powered drum 'n' bass on Last Night will shake you to the core. There's something for everyone on this album, but despite the eclectic array of sounds, what impresses me most is how consistently on point the whole thing is.
Me&You – Space Lizards
>> download track
>> buy Floating Heavy @ EtchShop
This download link will expire on 28th October.
Y Society – Travel At Your Own Pace (Tres Records)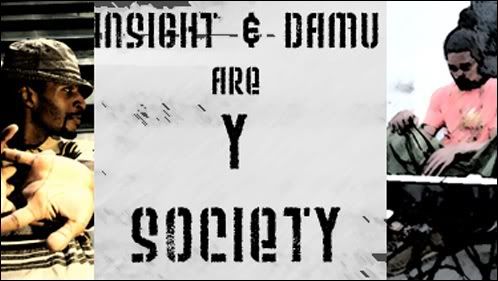 Thes One is one half of People Under The Stairs, he is also heavily involved with the Tres Records label of which Y Society are signed to. Travel At Your Own Pace is a fantastic hip-hop album that manages to combine the raw sound of old skool beats with modern production techniques and sick flows. This is chilled hip-hop with a confident attitude. But don't confuse confident with arrogant, cos it most certainly isn't that – it's well produced and reminds me of a sort of blend between Pete Rock & CL Smooth and The Procussions, but naturally with their own unique elements and techniques.
Y Society – How Many Of Us?
>> download track
>> buy Travel At Your Own Pace @ Amazon.com
This download link will expire on 28th October.
Five albums for you to investigate. No doubt you may have already heard some (or all) of them, so feel free to share your thoughts. Just remember, even when thousands of really shitty records are being pushed in our faces all the time… there is still just as many quality ones out there too, you just need to spend a bit of time searching for them. It is worth it in the end though. The musical world doesn't begin and end with what you hear coming across the airwaves, it's a big ol' world out there with music being spread through multiple mediums. Go find that good stuff, it's waiting for you!
Useful links: