Unearthing MySpace Gems
Back once again with some tasty MySpace pages. Just to remind you all; all of the artists and groups I feature have one thing (at least) in common; all have had less than 10,000 page-views. If you know of any artists on MySpace, with less than that many page-views, that you think I should feature, please let me know. You can either email me to the address at the left, or send me a message and/or friends request (if you are an artist or band) at my personal MySpace page or the >>just like music MySpace page.
Ephemera – http://www.myspace.com/dotheface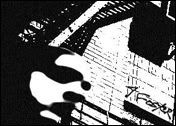 I really cant tell you much bout Ephemera, apart from the fact that they are from Hastings in England. But I can tell you a bit about the music. Wow. Like a sublime blend of acid jazz, trip-hop, and funk. The music does more than speak for Ephemera – just fantastic stuff. So professional, so good. Cacophony is so beautifully complex, with it's layers of percussion, strings, and madness. Be sure to check the list of influences on the Ephemera MySpace page, they make perfect sense. I need to know more!
The New Law – http://www.myspace.com/thenewlaw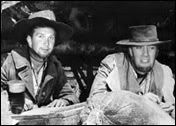 Are you aware of The New Law? Well you should be. The New Law are Justin Neff and Adam Straney, two very talented down-tempo / hip-hop / trip-hop kinda producers. Between them they have backgrounds in dnb, saxophony, and pianism (I made both of those words up, any accuracy is purely accidental). You really have to just listen to their tracks to get what it's all about. Give the organised chaos that is Mohican Drummer a listen and immerse yourself in a full array of samples, drums, and instruments. My personal fav is Deconstructed Funk, listen and hear why.
Whys – http://www.myspace.com/unclewhys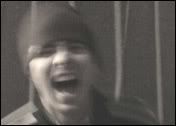 Some down-tempo experimental hip-hop from Edinburgh, Scotland. Whys has enough skills to pay both his own bills… and probably mine. I love to see people pushing the boundaries and trying different things, but only when the results are good, never at the expense of quality, and Whys doesn't let us down at all! The beats and production on The Word Song are spot on, and don't forget to check out the chilled jazzy beats on Spoons. Surely Whys is destined for big big things – we shall see.
Wurlitztraction – http://www.myspace.com/wurlitztraction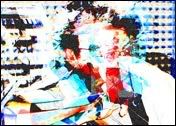 Wurlitztraction might sound like a fair-ground ride by name, and if that fair-ground was in Blade Runner or something, then the music might be fitting too – but Wurlitztraction is a project by England's Chris Reid. Think experimental trip-hop with plenty of guitars and organs, over deep basslines and sinister beats. This stuff is pretty crazy, but brilliant crazy. Bits of Aphex Twin and Boards of Canada in there in places, but most definitely Chris Reid's own sound. Make sure you give time to all four tracks on the MySpace page.
The Motifs – http://www.myspace.com/themotifs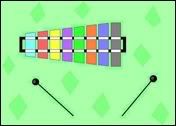 Now for some down-tempo poppy sounds from Melbourne, Australia. The Motifs is actually a one man band… one woman really; Alexis. This stuff is so dreamy, a great mixture of acoustic guitar, beautiful vocals, and catchy pop samples – all wrapped up in a down-tempo package. Not only are their four tracks to listen to on the MySpace page, but also another 14 tracks available to download too! Now that's what I call generosity. Basically, if you like down-tempo acoustic music, then chances are you will absolutely love The Motifs. Don't delay, get it checked today!
As ever, some real class pages to check out today. Don't forget to add these lot to your friends list and leave them lots of lovely comments, I know they'll appreciate it. Even feel free to tell them how you found them, if you like! Anyway, enjoy!
Useful links: