Unearthing MySpace Gems
It's that time again. Five more pages for you today. Don't forget to check out the music player on the Just Like Music MySpace page – there you'll find four tracks from artists previously featured on Unearthing MySpace Gems. A quick reminder on how this weekly feature works; all pages featured have had less than 10,000 page-views. If you know of any artists on MySpace, with less than that many page-views, that you think I should feature, please let me know. You can either email me to the address at the left, or send me a message and/or friends request (if you are an artist or band) at my personal MySpace page or the >>just like music MySpace page.
Digital Animal – http://www.myspace.com/digitalanimal
Some indie electro from Birmingham's Digital Animal. This is really interesting stuff, very fresh sounding. Check out the poignant Welcome To America, with its blend of guitars and heavy down-tempo beats, alongside the blunt vocal; "welcome to America, have a nice stay, you can be our guest at Guantanamo Bay." I also really like the track We Are Digital, it reeks of multiple influences, yet at the same time feels quite original. Electro not to be missed.
Yardley – http://www.myspace.com/yardley
Yardley are a melancholy indie rock band from Los Angeles. This foursome rock out melodic rock tracks in a similar ilk to bands like Coldplay and Travis, although with a distinctive American sound… oh, plus the main vocalist is female. Their track Get There has "melancholy anthem" written all over it; the rhythm and melody are brilliant, and the vocals are soulful, emotional, and addictive. All four of the tracks on their page are worth checking out, each with its own angle on fantastic music and deep lyrics.
Talpa – http://www.myspace.com/talpadrones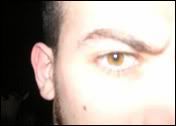 Noise for joy! Self confessed noise maker, Eren Akkan, admits that his Talpa project is not so much about taking a direction or reaching an aim, as far as experimenting to see where it takes him. And I gotta say, I love it! The track Donkey Business has elements of jazz, but is most definitely an eclectic blend of electronic mayhem. Think along the lines of a mix between Four Tet and Amon Tobin. Then the track Chav Cheff has an almost breakbeat feel to it, but like all of Eren's tracks, it's the seamless construction of the tracks that stands out – really great creations.
Imperial Leisure – http://www.myspace.com/imperialleisure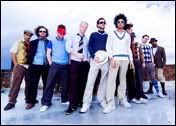 These guys were spotted performing in the middle of the day, down some random road in London, by fellow blogger Afshin. He was eager to give me the link to their page, and after listening, I can see why. For starters, they list their genres as Rap / Ska / Rock – doesn't that already sound appealing? There are ten members of this group, they use; brass, guitars, drums, keys, two emcees, and a singer! Great British Summertime should be the official anthem of summer in the UK, I couldn't stay still! If you wanna hear a big band sound with rappers and plenty of attitude, give these guys some of your time.
Unison – http://www.myspace.com/unisonbeattown
Eric at IndieFeed Hip Hop turned me on to Unison. Whizz Vienna, MC Shnek, and DJ Crum, create wicked hip-hop straight outta Vienna, Austria. They remind me a bit of Dilated Peoples, as can be heard on Nothing Changed, through the jazz sampled melody, funky drums, and piano riff. These guys definitely have their own thing going though, especially on a more atmospheric and laid back tip, like on Soundnetworks. These fellas provide a sound aural experience, you can just kick back and enjoy it. Like hip-hop and fancy a slightly fresher sound? Give Unison a listen.
As ever, another five fantastic pages for you to check out. Just Like Music, giving you all a reason to check out the internet on a Sunday! Anyway, make sure you check out all of those pages and leave the each of them some lovely feedback!
Useful links: