Unearthing MySpace Gems
It is Sunday, Fathers Day in Australia, but still Sunday, so that means some super cool wicked MySpace pages for you to check out. A quick reminder on how this weekly feature works; all pages featured have had less than 10,000 page-views. If you know of any artists on MySpace, with less than that many page-views, that you think I should feature, please let me know. You can either email me to the address at the left, or send me a message and/or friends request (if you are an artist or band) at my personal MySpace page or the >>just like music MySpace page.
New Buffalo – http://www.myspace.com/newbuffalomusic
I'm to understand that this lady is far more popular than her MySpace page would suggest. New Buffalo is Sally Seltmann, a songstress putting out her indie folk electronica creations from Melbourne, Australia. Frankly this music is amazing – so enticing, hypnotic, and pure. A quick bit of trivia for you; Sally's brother Darren is actually a member of The Avalanches – but aside from family and location, the comparisons stop there, Sally's music is magical in its own very special way. You absolutely have to check out all the tracks on the New Buffalo page, but it was the beautiful track Come Back that really grabbed me.
Feature Cast – http://www.myspace.com/featurecast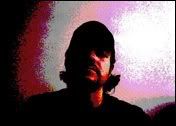 Lee Mintram is Feature Cast, representing Southampton, England in the ways of breakbeat and funk. And funky it is. This dude is on Catskills and is soon to be appearing live alongside Killa Kela and then The Scratch Perverts, and I can see why; Feature Cast just blasts out the head nodders. His track Channel Hopping was actually used on an iPod advert – it's got catchy soul-funk'esque beats and catchy brass, oh plus the addictive vocal sample. Feature Cast is an artist of many dimensions though, as can be heard through the more down-tempo Modest Fellow – although the apparent build ups and layers are what really make Feature Cast's compositions stand out from the crowd.
Matt Joe Gow – http://www.myspace.com/mattjoegowmusic
Born in New Zealand, now living in Australia, Matt Joe Gow is an acoustic angel. His voice is brilliant, and his songwriting is equally as impressive. Matt's track Bullet is emotive, powerful, and has that essence of completion that I often talk about – something truly special. Matt Joe Gow is the epitome of what I'd call a MySpace Gem, someone deserving of anybody's attention. Be sure to check out one of my favourite tracks; You Won't Be Alone.
The Capital – http://www.myspace.com/thecapitaluk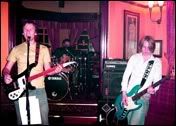 These guys are from Worcester, England, and I simply love their energy. Their blend of indie pop rock hits a note with me. Alive has a thumping rhythm, a driven guitar riff, and a soulful yet almost punk'esque vocal – together it just works, and so well. I absolutely love Song For The 30 Somethings, an irresistible melody and arrangement. You can literally feel their influences oozing out of their music, but the execution is critical, and The Capital ensure we know these songs are most definitely theirs and they're gonna make sure we know it. Fantastic rock, emotional, driven, catchy, and kicking!
Mercury Waters – http://www.myspace.com/mercurywaters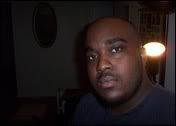 A producer and an emcee, this North Carolina resident has this ish on lock down. Mercury Waters is one dedicated fella and he clearly has the talent to back up his drive. Chilled and tight beats and vocals so smooth, this wordsmith is an embodiment of hip-hop as I see it. Using intelligence and talent to create thoughtful tracks designed to be experienced in a pure form by any willing ears. There's nothing pretentious about Mercury Waters' music, no misconceptions of violence, drugs, or alcohol, the content is deeper than that. Be sure to check out the track I Could Not Imagine.
So, there's your five, browse wisely and carefully, there's something for everyone. As ever, be sure to add these fine artists to your MySpace friends list and leave them all lots of nice comments. Also, before I forget, I've just added a Musetta track to the Just Like Music MySpace player, so give that a listen.
Useful links: