Unearthing MySpace Gems
Time to see what good has come of MySpace recently. I have five pages (as ever) to share with you this week. A quick reminder on how this weekly feature works; all pages featured have had less than 10,000 page-views. If you know of any artists on MySpace, with less than that many page-views, that you think I should feature, please let me know. You can either email me to the address at the left, or send me a message and/or friends request (if you are an artist or band) at my personal MySpace page or the >>just like music MySpace page.
Nathan Melsted – http://www.myspace.com/nathanmelsted
I first heard Nathan Melsted's music as it played whilst I was watching the Ahree Lee video "Me" on YouTube. I decided to delve a bit deeper and I found Nathan's MySpace page… I'm glad I did. The track used on that video is listed as Soundtrack for Me on Nathan's page, it's an eerie and beautiful electronic piece, full of ambiance. You should check out the other two tracks on Nathan's MySpace page too, each bursting with ethereal creativity.
UNDER – http://www.myspace.com/underthemusic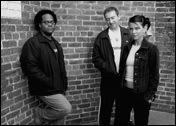 UNDER are an indie electronica trio playing out of San Francisco. Their acoustic angle on downtempo indie electronica is a breath of fresh air. As can be heard on Cars Below, Jen Triano's soothing vocals compliment the drums of Ricky Carter and keys of Eamonn Flynn beautifully. As we speak there are just two tracks on their MySpace page, but a four track EP was released just last month, so if you want to hear more, there's how.
Ihokas – http://www.myspace.com/ihokasmp3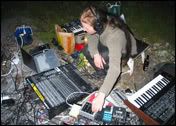 Some strange sounds coming from Finland. Ihokas is an experimental electronica artist and he's been doing his thing since the 90s. The Ihokas sound wont be for everybody, but within this finely crafted electronic niché I'm sure many fans will appear out of the woodwork – think of a subdued combination of Kraftwerk and Aphex Twin, but with plenty more sounds and samples. The track Slow Freak might be a nice starting point.
Ribside – http://www.myspace.com/ribside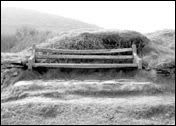 Clive Booth is Ribside, an experimental electronica dude from the UK. Just check out that John Nettles track, I think it really speaks for itself and explains what Ribside is all about. Crazy electronic samples, vintage vocal samples, killer beats – all wrapped up beautifully in a bizarre, yet perfect, harmony. Clive Booth is creating original sounding electronica tracks that ooze atmospherics and scream at you in a cinematic tone. Listen to all the tracks, I urge you, specially Daring Wife In London.
Chinatown – http://www.myspace.com/chinatownuk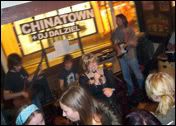 Chinatown is a soul funk jazz band playing out of London, and they actually feature the vocals of previously featured MySpace Gem Inga-Lill. These guys have a nice energy about their music, not so much from an explosive point of view, but more from the appreciation of how the sounds come together. Check Optional Extras and Lemonade to see if you get what I mean – the tracks are laid back, but sound raw and very complete. There's not enough soul funk being made these days, but Chinatown are certainly carrying the flag well.
Lots of different sounds for you to explore this week, so open that mind nice and wide, and jump right in. Be sure to add these fine artists to your MySpace friends list and leave them all lots of nice comments.
Useful links: