Unearthing MySpace Gems
Time waits for no-one, ain't that the truth? It's Sunday once more, so once more I have gems. A quick reminder on how this weekly feature works; all pages featured have had less than 10,000 page-views. If you know of any artists on MySpace, with less than that many page-views, that you think I should feature, please let me know. You can either email me to the address at the left, or send me a message and/or friends request (if you are an artist or band) at my personal MySpace page or the >>just like music MySpace page.
Azevedo Silva – http://www.myspace.com/projectoparalelo
Not much I can really tell you here. This is beautiful acoustic music from the land of the Portuguese. There are three tracks available for you to listen to, and I would really urge you to listen to them all the way through to truly appreciate the immense beauty. I'm so glad that one way or another I found this page, I could listen forever. O Inicio is one of the most fantastic cinematic and emotive acoustic pieces I have heard in a while.
johnny longmind – http://www.myspace.com/johnnylongmind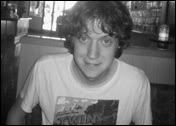 Paul Stanek is johnny longmind, an experimental electronica artist playing out of California. His experimental downtempo sound is both captivating and compelling – just check out tracks like ruound and ism for perfect examples. This is truly fantastic stuff and needs to be heard by all electronica fans. This dude needs to be snapped up quick sharp, he's ripe for the picking!
Aaron The Cutter – http://www.myspace.com/aaronthecutter
Some trip-hop from France. Emeline, Damien, Pascal, and Yves are Aaron The Cutter. This is some hot stuff indeed – I'm a sucker for storm samples and their track AIR starts with just that, a real head nodder of an electronica track. Emeline's vocals are in a similar vein to Lou Rhodes and they compliment the diverse array of electronica on the Aaron The Cutter page extremely well.
Frank Filth's Drive In System – http://www.myspace.com/frankfilth
Frank Filth's big beat electronica sound is something to marvel at. At a time when many people strive to emulate the tried and tested, the Frank Filth's Drive In System hits us with some crazy, but funky, electronica sounds. The track Naked is on a Daft Punk tip (before they turned shit), whilst Stand Up is on more of a neo-soul electro-funk tip. Check out this Dutch funky electronica as soon as you can!
abb-d – http://www.myspace.com/abbd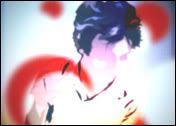 Looking for something a bit more on the ambient side? Then you're in luck. abb-d is based in Brighton, England and certainly has the knack for making atmospheric electronic pieces. Just the two tracks on his page at the moment, but if you'd care to follow the links on his page to his website, you will find many more goodies. Anyone yearning for the more ambient side of electronica should definitely give abb-d a go, fella's got skills.
That's your five. If you like them, add them to your friends list and say 'hi'. I've just this past week added three new tracks to the >>just like music MySpace page, naturally they are all fantastic tracks, but be sure to check them out. Until next Sunday, enjoy your gems!
Useful links: