Unearthing MySpace Gems
Sorry for the lack of a blog entry yesterday, I was just too tired by the time I got back from the amazing Parklife festival in Brisbane. I'll do a proper write-up of that sometime this coming week, but needless to say Cut Chemist and Coldcut were out of this world! But, today is Sunday and that means time for some more MySpace Gems. A quick reminder on how this weekly feature works; all pages featured have had less than 10,000 page-views. If you know of any artists on MySpace, with less than that many page-views, that you think I should feature, please let me know. You can either email me to the address at the left, or send me a message and/or friends request (if you are an artist or band) at my personal MySpace page or the >>just like music MySpace page.
Analog Social Club – http://www.myspace.com/analogsocialclub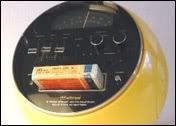 These guys were actually a tip to myself from a kind chap called Ed from WaxPoetics Magazine. The Analog Social Club MySpace page is missing a bio and their official site still seems to be under construction, so maybe they are from Antarctica, who knows?! Anyway, these dudes make some funky experimental jazzy hip-hop – it wouldn't be out of place on Stones Throw. Four tracks to check out on their MySpace page and I've been particularly feeling the ultra retro Nice Slacks and also the sampledelic Goodbye. Get 'em checked.
Phil DeeWhite – http://www.myspace.com/phildeewhite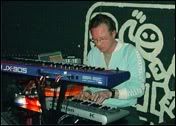 Now for some downtempo brilliance from Lille, France. Just knowing it is downtempo, and good enough for me to mention, should be enough to whet your appetite. Three tracks for you to listen to; Malheureuse, His love for music, and All in a Rainbow. This stuff is just beautifully arranged and you can literally feel the different influences oozing out of it. If the sounds of downtempo still hold a special place in your heart, then Phil DeeWhite will feel like Christmas has come early – enjoy!
ViezeVerza – http://www.myspace.com/viezeverza
It's love it or hate it time. Sometimes it feels like really good stuff just sneaks out of The Netherlands, I mean you probably have a better idea of what those Dutchies are up to if you live there on in the Benelux region, but personally it feels like the quality stuff just sneaks out when I'm not looking! This is quite industrial sounding electro hip-hop, but it sounds pretty damn cool to me. Check out the Venetian Snares sounding Klap m dr op and also the more laid back Lauwe Zjit Stinkt.
aMute – http://www.myspace.com/amutemusic
Cinematic offerings from Belgium come in the form of aMute, a project headed up by Jérôme Deuson. He's got atmosphere, guitars, haunting vocals, tension, some bass, some keys, all in a rather experimental downtempo package – have I built some sort of a picture? Complete the picture by listening to the four tracks on the aMute page. It's almost like the most calm aspects of Explosions In The Sky have been taken and then worked on extensively to give us this chilled experimental rock – really needs to be heard first hand.
Michael Jermyn – http://www.myspace.com/michaeljermyn
Bust out your ukulele and strum along to the softly, softly, music of Michael Jermyn. There's something strangely addictive about Michael's tracks, but being the ever needy imperfect human that I am, I just have to feed my addictions, so now I'm the pusher man and I'm pushing Michael towards you. Essentially this is folk music of sorts, although it's held in a quiet niché corner of folk, but open minded individuals will enjoy, and the rest of you might surprise yourselves. Check out Make Believe for a more upbeat example of Michael's work.
A fair old mixture for you there today. I might have to employ an assistant soon though, sooo many friends requests on MySpace, I think I have about eight pages of requests outstanding between my two pages, so sorry if you are someone that is waiting on me – I'll get to them as soon as I can. Don't forget to add the artists above to your friends list and leave them comments, every little helps. Plus, look out for my Parklife review this week and maybe even a review of Bonobo's new album.
Useful links: